Our Team
Meet our experinced guides. All of our guides al native from Argentina and have an extensive knowledge of the area and its birds.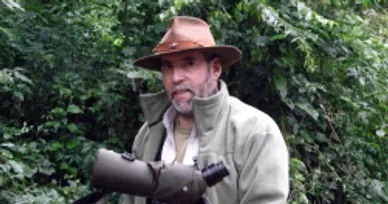 Daniel "Pupi" Somay
Our founder
Daniel Somay, graduated as a Park Ranger, and always had an inclination for bird and fauna research, participating for the largest project of birds banding of this particular area between 1981 and 1985. In the following years, he was entirely dedicated to tourist activities, working as a guide who is specialized in nature. He had been making trips through out the jungle for more than 20 years, being one of the most experienced guides in this region. Daniel create the company and was an example to everyone, Unfortunately, Daniel passed away on late 2017, leaving a permanent mark on everyone´s heart.
Julián Baigorria
Biologist. Birding guide through all Argentina. General Manager of IBW.
Julián, as he likes to say, was born a birdwatcher. He got his first pair of binoculars at the age of 5, and his first edition of the famous Narosky bird guide when he was 7 years old. He grown up to become a Biologist (University of Buenos Aires) and after working several years in conservation of Buenos aires Natural environments, he moved to Misiones. He has imagined and built the first Birding Lodge of Argentina (Karadya Birding Lodge) and now, after working many years as a birding guide with "Pupi" Somay and others, he es in charge of Iguazú Birdwatching.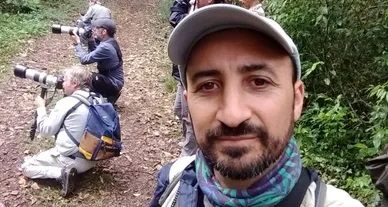 Martín Lopez
Licenced profesional guide
Martín is a licenced profesional guide, with many years of experience at the Iguazú area. He is passionate about birds and wildlife and he is always ready to provide you a great birdwatching experience.
Iguazu Birdwatching
Cras fermentum odio eu feugiat. Justo eget magna fermentum iaculis eu non diam phasellus. Scelerisque felis imperdiet proin fermentum leo. Amet volutpat consequat mauris nunc congue.
0000 Street
Misiones, Argentina
info@iguazubirdwatching.com
Your message has been sent. Thank you!